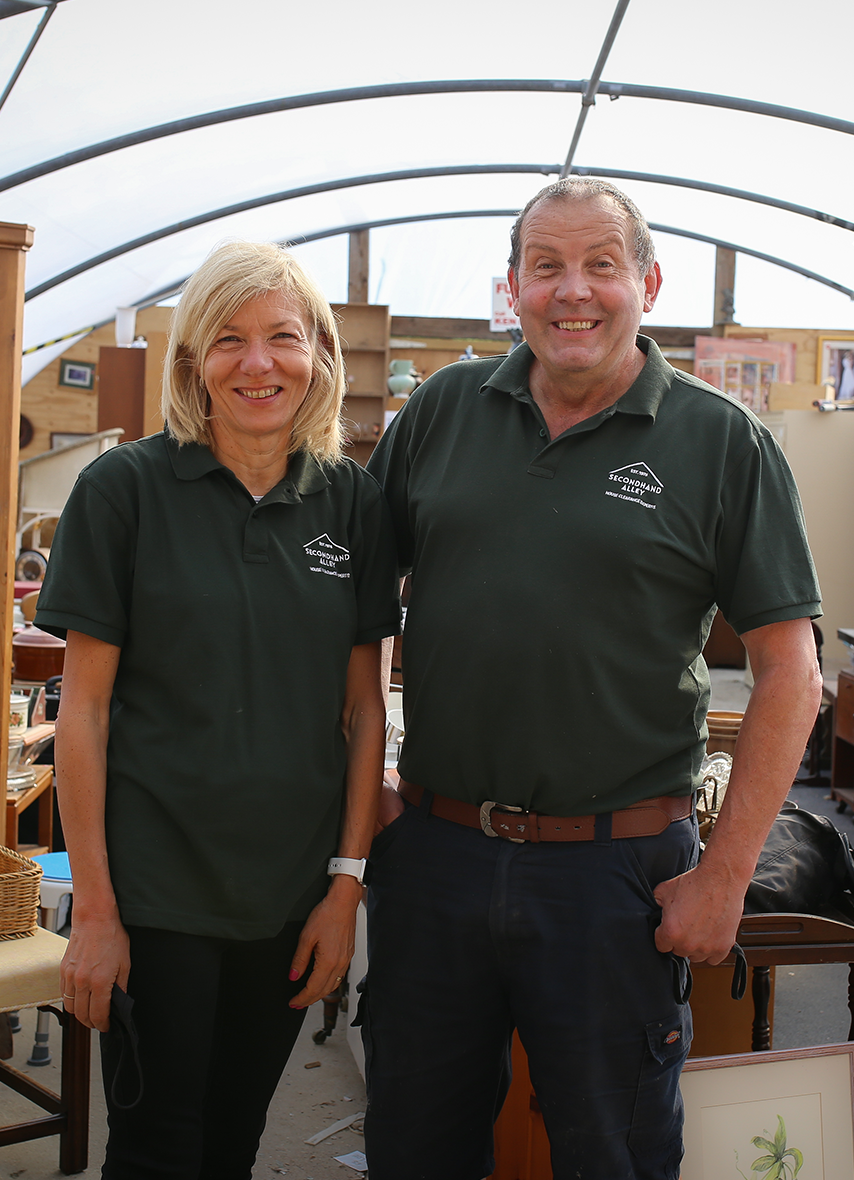 Founded in 1978, we're a family run business thriving off our local reputation
Over 40 years ago, I launched Secondhand Alley. To this day, we remain a family-run business, and we are house clearances and rubbish removal experts. Initially located in Shefford town centre for 20 years, Secondhand Alley upsized and moved our retail store to Haynes. After another wonderful 20 years, our retail store has now relocated closer to home, and you can find us based in Maulden, Bedfordshire – just off the A507 between Clophill and Flitwick, behind Stephen's Plants.
Our store is full of beautiful antiques, unique bric-a-brac and goodies that you'll struggle to pick up elsewhere. With a consistent turnover of stock (new items available every open weekend) – the Secondhand Alley store has a significant and growing client base who are always keen to pick up something original and at a very reasonable price. The store is open during the first and third weekends of each month, and you can click here to see the 2022 calendar to help you plan your visits.  
As a responsible business, we're fully licensed by the Environment Agency and follow all guidelines – and all the EU rules as well. We make it our mission to offer a competitively priced service that'll ensure our customers use us again in the future, and we've always thrived on our local reputation.
Supporting local charities has been a passion of ours over the last 40 years, and we frequently make donations to local charities, including Keech Cottage and Bedford Homeless. As a local business, we also do what we can to ensure we support other local businesses.
Whether you're looking for a house/office clearance quote, you would like me to remove some rubbish responsibly (and cheaper than hiring a skip), or you're interested in popping by our retail store, please do not hesitate to get in contact with me. We also buy re-saleable items that could offset the house clearance cost – if this is of interest.
If you're based in Bedfordshire, you'll have almost certainly have seen my van while out on your travels! Don't forget to give me a wave!
All the best,